"Prowess"
In a crisp and clear presentation, Martin creates an incredibly detailed Paint Sculpture. He recreates the striking feather detail: from the long, flowing feathers to the masterful representation of the eye of the feather to the numerous feather variations on the peacock's body… The list goes on and on. The peacock presents Martin's unique style of Paint Sculptures magnificently! Take some time and peruse the detail images and fall in love with "Prowess".
Purpose: Created for Martin's body of work
Category: North American Wildlife
Media: Canvas
Year: 2016
Dimensions: 30″ x 40″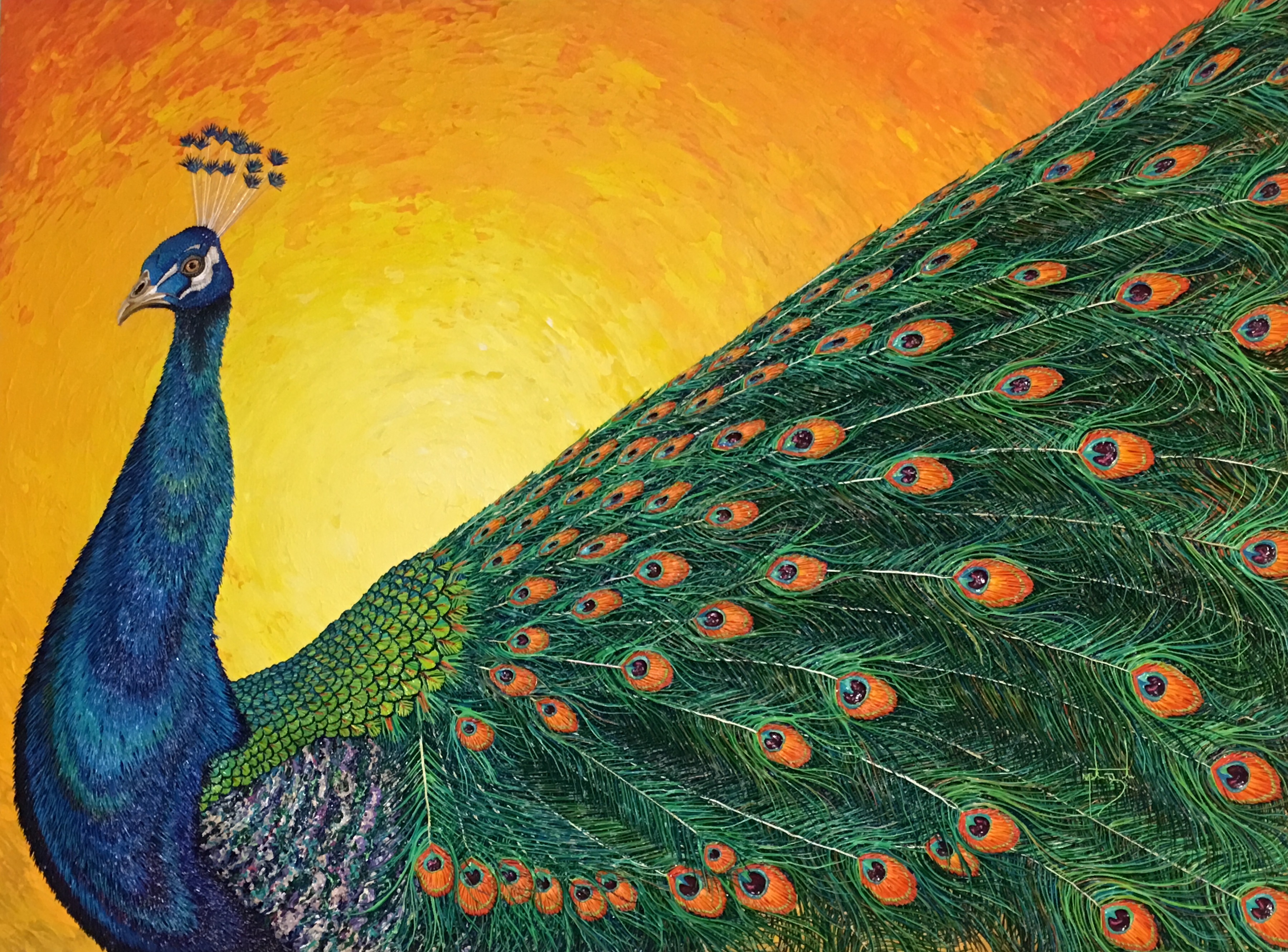 Interested in working with us?