"Sonoran Sunset"
Martin's desert scenes are a favorite wherever he goes and this commission was not any different. With a specific sized space to fill, our clients approached Martin about creating the perfect desert scene to fill their particular space. We were all thrilled with how this masterpiece turned out!
Purpose: Commissioned work
Category: Desert
Media: Canvas
Year: 2016
Dimensions: 36″ x 60″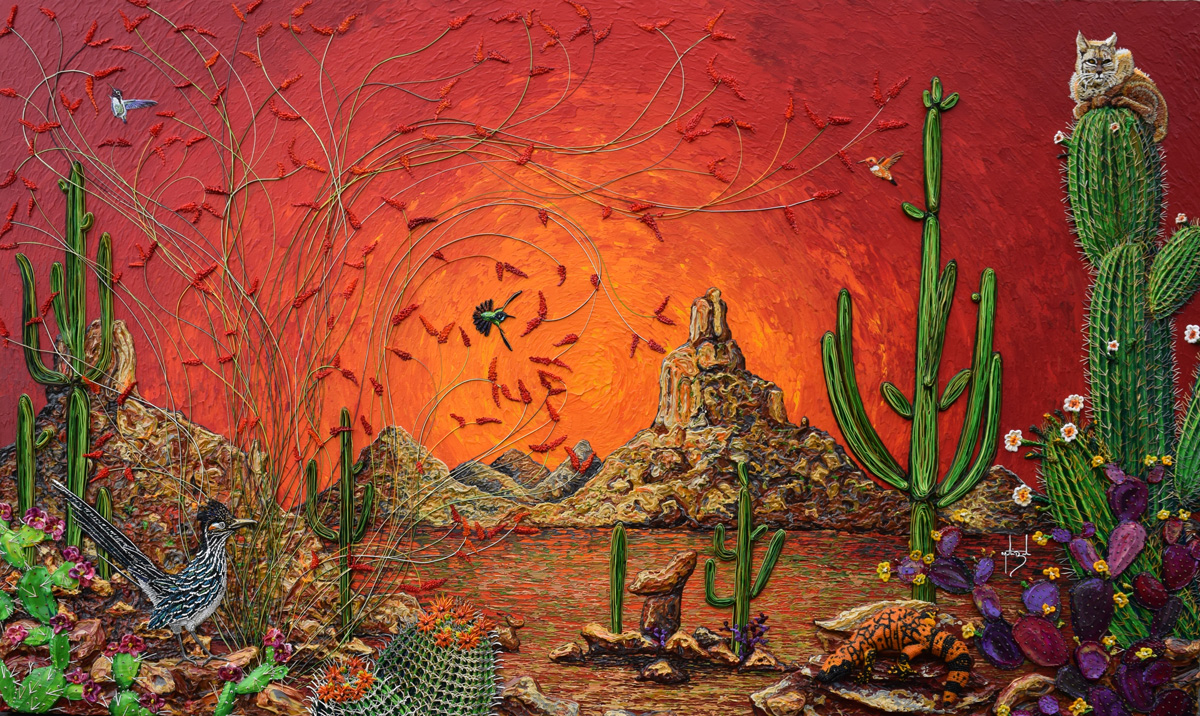 Interested in working with us?